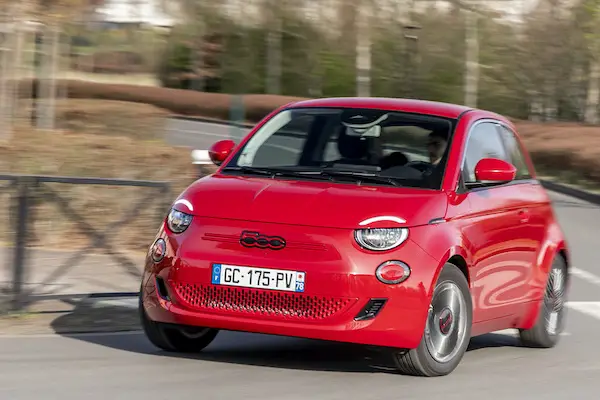 The Fiat 500 is in the French Top 10 in July.
Update 17/08: Now with the Top 50 all makes and the Top 300 all models.
Only 107,547 new passenger cars were sold in France in July, down 7.1% year-on-year, marking the 14th consecutive month of losses. Until the pandemic, one of the biggest months of the year in the country, July 2022 is the lowest volume for that month in over 50 years: since 1971. (104,811 units). This when July 2021 was already down -35.3% from 2020. Looking at the pre-pandemic numbers, the market is down -37.5% from the 172,225 units in July 2019… YTD is now down -15.3% to 879,527 and will not reach 1 million units until September when it did in July of last year. It is down -34.3% from 1,338,667 units in the same period in 2019 and -35.5% from 1,363,574 sales in 2018.
In the first seven months of the year, gasoline sales are down -24.4% to 331,171 units and 37.7% share vs. 42.2% in the same period in 2021, diesel is down -37.6% to 147,818 and 16.8% share vs. 22.8% n 2021, hybrids are up 0.6% to 258,862 and 29.4% share vs. 24.8%, this includes 70,036 PHEV, down -15.1%. BEVs climbed 32.6% to 106,156 and their market share reached 12.1%, up from 7.7% the previous year. Of note, BEVs were up 69% in July and PHEVs were down 33%. Private sales accounted for 46.3% of the market in July, stable from last month but up more than three points from July 2020. Sales to fleets represent 53.7% of the market.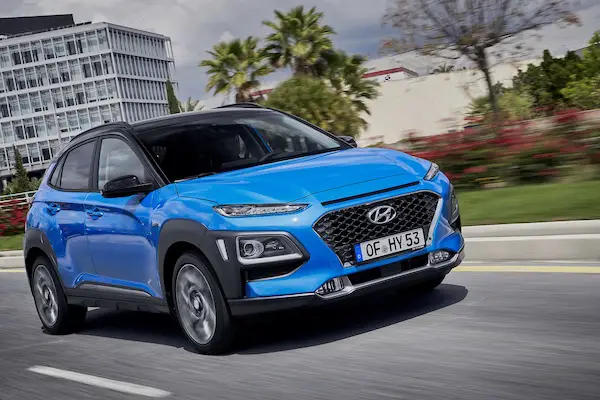 Hyundai breaks its market share record in France this month.
Peugeot (-16.7%) has regained the first place it has held since the beginning of the year, bringing its lead over Renault to more than 3,500 units. Renault (+14.5%), for its part, is posting strong growth due to a historic low in July 2021, when the brand held only 11.4% of the market, which was considered its lowest share since World War II. Citroën (-7.6%) managed to climb onto the podium for only 42 units ahead of Dacia (+4.9%), still in excellent shape and the only year-on-year winner in the Top 6. Toyota (-9.6%) overtakes Volkswagen (-25.1%) and is now in 5th place. For its part, Hyundai (+20.9%) has climbed to 7th place and beat its record market share in France to 4.4%, which is about double what it was a few years ago and an impressive long-term trend for the Korean manufacturer. Fiat (+35%) achieved the best performance of the Top 20 and climbed to 8th place from 13th place since the beginning of the year and over the whole of 2021. Kia (-2.5%) and Mercedes (-8.6%) close the Top 10.
In the model ranking, the Peugeot 208 (+5.1%) has consolidated its position as leader since the beginning of the year, easily winning the month with a 5.2% share. The Citroën C3 (+46.6%) surprised with an exceptional gain over one year and climbed five places compared to June to take second place. The Peugeot 2008 (-0.7%) is back on the podium and is only 20 sales behind its archrival, the Renault Captur (+8.6%), in the year-to-date sales rankings. The Dacia Sandero (-37.4%) has been hit hard as it was ranked No. 1 a year ago in July 2021 and is now in 4th position ahead of the Peugeot 308 III, which reiterates its No. 5 position. The Dacia Duster (+36.7%) had an exceptional month, ranking 6th, its best ranking in France since… February 2013 when it was 5th.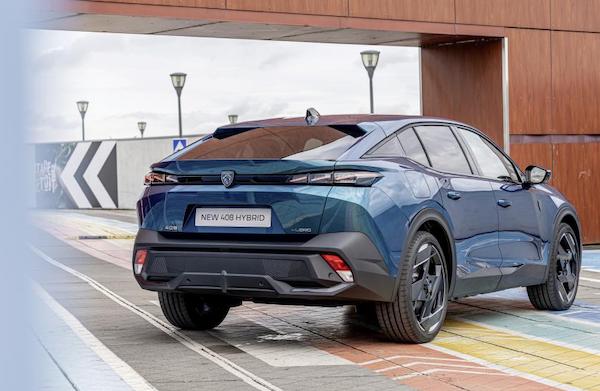 The Peugeot 408 makes its first appearance in the sales rankings of its country.
The Toyota Yaris moves up 8 spots from last month to 7th place, while the Renault Clio (-2.4%) suffers another disastrous July and falls to 8th place after being ranked 7th in July 2021. The Fiat 500 (+115.6%) more than doubled its sales compared to last year to reach an astonishing 9th place, while the Renault Captur (+8.6%) closes the Top 10. Just outside, the Renault Megane IV (+66.9%) has its swan song at 11th place against 17th place so far this year. The Toyota Yaris Cross moves up 8 spots from June to become the best-selling recent launch at #13, just 52 sales above the Renault Megane E-Tech, which moves up 9 spots to #14, while the Dacia Jogger drops four spots to #16. The Hyundai Tucson (+13.4%) moves up 10 spots from June to 15th place. Finally, we note the arrival of the new Peugeot 408 at 173rd place.
Previous month: France June 2022: Dacia remains in 3rd place, breaks the 10% market share barrier for the first time, Jogger rises to 12th place.
One year ago: France July 2021: Sales drop -35.3%, Dacia Sandero regains top spot, Renault hits all-time low, Toyota breaks market share record.
Top 50 July 2022 complete all makes and Top 300 all models below.