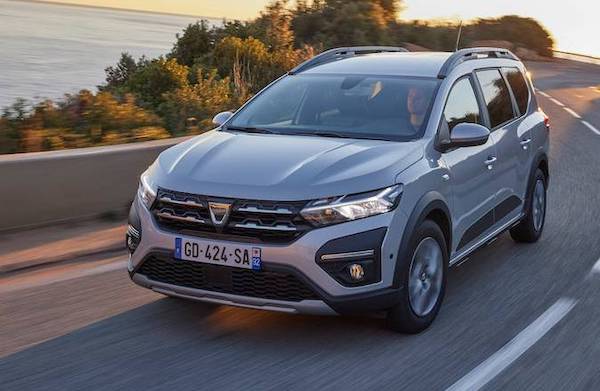 The Jogger helps Dacia break the 10% market share barrier in June.
Update 28/07: Now with the Top 302 all models.
In France, June is usually the biggest month of the year for new car sales and as such, sales in 2022 amounted to 171,089. However, this is a -14.2% year-over-year decrease from 199,509 in June 2021, 233,820 in June 2020, and 230,965 in June 2019. At 771,982 units, it leads to a balance sheet for the first half of 2022 down -16.3% year-on-year and -33.8% over the same period in 2019. 54% of private buyers have opted for a long-term lease, a figure that has been rising steadily in recent years. In the first half of 2022, gasoline sales are down -25.9% year-on-year to 289,612 units and 37.5% share versus 42.3% last year, diesel plunges -38.8% to 130,001 units and 16,8% share versus 23% over the same period last year, HEV is up 7.1% to 164,069 and 21.2% versus 16.6% in 2021, PHEV is down -12.5% to 62,810 and 8.1% share versus 7.8% last year. Finally, BEVs are up 28.7% to 93,344 and their market share is 12.1% compared to 7.9% in H1 2021.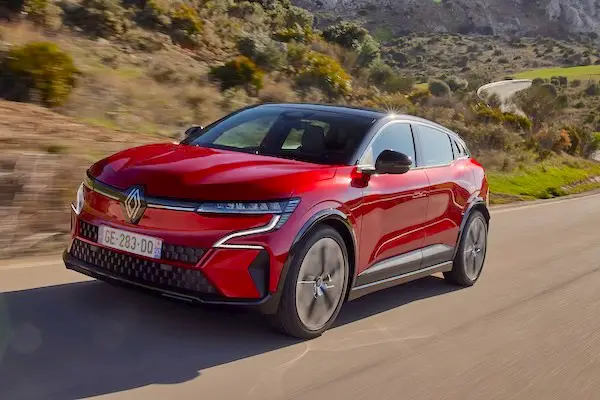 The Renault Megane E-Tech ranks just outside the June Top 20.
In the brand rankings, Renault (-0.8%) gained a significant share year-on-year to reach 21.3% of the market, well above its 16.5% year-to-date level. This is not surprising as Renault has a habit of making artificial sales at the end of quarters. Peugeot (-4.8%) also limited its fall to equal its year-to-date market share at 16.6%, and retained its year-to-date leadership with less than 1,200 sales. Repeating in a record third place, Dacia (+15.9%) is once again the hero of the month, breaking its volume record at 17,278 (previous best 16,574 in June 2020) and crossing the symbolic 10% market share mark for the first time in France at 10.1% (previous best 9.1% in November 2021). These are extraordinary results for the low-cost brand, which is benefiting from consumers' tightening budgets as gasoline prices reach record highs. It's shaping up to be a fantastic month for Dacia across Europe, following the very good results recorded in Spain and Italy. Meanwhile, Citroën (-29.4%), Volkswagen (-38.9%) and Toyota (-23.9%) are in free fall. Mercedes (+13.6%) made the only additional year-on-year gain in the Top 10. Further down, Nissan (+18.4%), MG (+161.2%), Cupra (+9.7%) and Lynk & Co (+8980%) shine in the rest of the Top 30.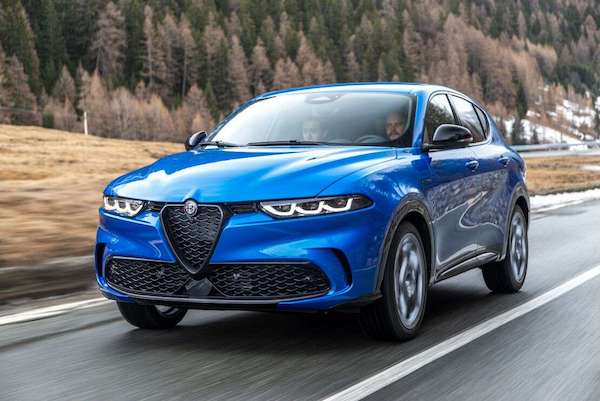 The Tonale instantly became Alfa Romeo's best selling car in France in June.
Among the models, the Peugeot 208 (+29.7%) scored its sixth consecutive monthly success ahead of the Renault Clio (+9.4%), which regained its traditional second place in the year-to-date rankings. The Dacia Sandero (-6.3%) remains in third place, ahead of the Renault Captur (-9.3%), which takes the lead in the cumulative ranking ahead of the Peugeot 2008 (-21.3%). The Peugeot 308 III loses one place compared to May and is now in fifth place. I started to spot some of them during my recent trip to France. The Citroën C3 (-32.4%) remains in a poor position at 7th place and has fallen from 2nd to 4th place since the beginning of the year. The Renault Arkana (+36.9%) confirms that it is an instant success for Renault, while the Dacia Duster (+0.9%) and the Renault Twingo (-17.2%) complete the Top 10.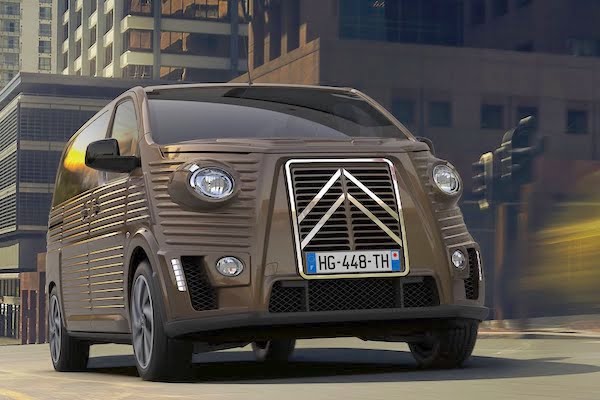 Two Citroën Type HG were registered in France in June.
The Fiat 500 (-8%) remains the best-selling foreign car at #11, but the best performer of the month is the Dacia Jogger, which has risen 17 places from May to a record #12, with a Top 10 in sight in a month or so. The Tesla Model Y (#20), Toyota Yaris Cross (#21), Renault Megane E-Tech (#23) and Toyota Aygo X (#32) follow among the recent launches. Further down, we have the Alfa Romeo Tonale (131st), the Renault Austral (230th), the Toyota bZ4X (269th), the Maserati Grecale (278th), the Subaru Solterra (293rd) and the Citroen Type HG (299th).
Previous month: France May 2022: Dacia on the podium for the first time, Citroën reaches its lowest share in over 100 years.
One year ago: France France June 2021: Dacia Sandero wins 2nd time in history, Tesla Model 3 reaches record 8th place in a market down -14.7%.
The June 2022 Top 60 All Makes and Top 302 All Models are available below.