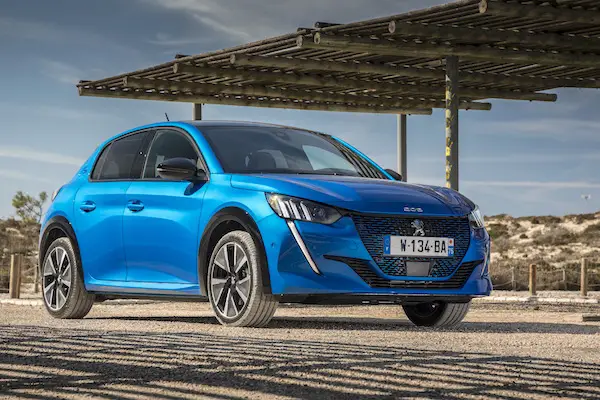 The Peugeot 208 is once again the best-selling vehicle in France in 2021.
Consult here nearly 130 years of French historical data.
Update of 05/24/22: Now with the first 150 models.
Instead of a strong rebound after a year 2020 torpedoed by the COVID-19 pandemic, the French new car market is stable in 2021 at +0.5% to 1,659,008 units which places it with 2020 (1,650,118) at a 46-year low: these are the lowest annual volumes since 1975 (1,482,343). Since December, sales have been down for 7 consecutive months. In addition, the market is down -25.1% or 555,000 annual units from pre-pandemic 2019. Personal sales fall -7.6% y-o-y, or 59,000 units, to 715,282, for a record 43.1% share versus 46.9% in 2020 and 44.3% in 2019. Fleet sales increased by 7.8% to 483,507 units, with a 6.6% share for BEVs (32,143), 27.2% for HEV+PHEVs (131,706) and 35.5% for diesels. Long-term leases are up 10.4 percent this year, with nearly half of private buyers choosing to lease their new car rather than buy it. In terms of fuel type in the overall market, gasoline drops 13.8% to 667,503 and 40.2% market share from 46.9% a year ago, diesel implodes 30.7% to 349,482 and 21.1% market share from 30.6% in 2020, hybrid electric vehicles jump 69.5% to 286,525 and a 17.3% share versus 10.2% last year, PHEV increases 89% to 141,012 and an 8.5% share versus 4.5% a year ago, and BEV jumps 46.1% to 162,106 and a 9.8% share versus 6.7% in 2020.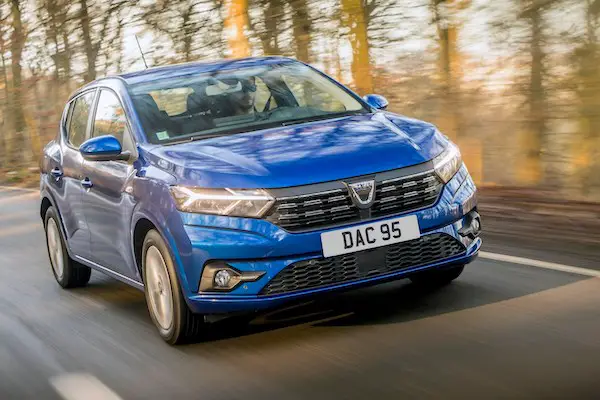 The Dacia Sandero was the number one brand in the country in January, June, July and August.
We have a historic change in the brand rankings: Peugeot (-5.3%) takes the lead for the first time since at least 1935, and overtakes Renault (-14.5%) for the first time since 1939. It is then ranked second, behind Citroën. Peugeot topped the monthly rankings a record 7 times, compared to 5 for Renault. Considering that Peugeot has continuously increased its average transaction price over the past few years, this is a remarkable performance for the lion brand. Citroën (-0.5%) was stable like the market and saw its share thaw slightly to 9.8%. It was an exceptional year for Dacia (+28.9%), which reached a record share of 7.5%, eclipsing 2018's 6.5% and rising to 4th place for the 2nd time after 2018. Below them, Volkswagen (+7.7%) and Toyota (+7.2%) easily outperform the market to rank #5 (-1) and #6 (0) respectively.
Mercedes (-3.4%) gains one place and remains the best-selling premium brand in 7th place, ahead of Audi (+10.4%) which moves up two places to 8th and BMW (+1.1%) which remains in 9th place. Hyundai (+30.8%) recorded the strongest increase in the Top 10 to reach a new volume record, surpassing for the first time its sister brand Kia (+13.2%), the latter also having broken its volume record this year. Tesla (+258.7%) is the most impressive brand, entering the French Top 20 in 17th place. Jeep (+69.6%), MG (+600.9%), Cupra (+1591.1%) and Alpine (+117.7%) also soar, while newcomer Lynk & Co lands in 37th place. If we consider only private sales, Dacia manages to take the first place for the first time with 103,770 sales, distancing Renault and Peugeot. Citroën (54,034) was fourth, just ahead of Toyota (52,087). In terms of fleet sales, Peugeot (121,451), Renault (96,990) and Citroën (54,322) dominate.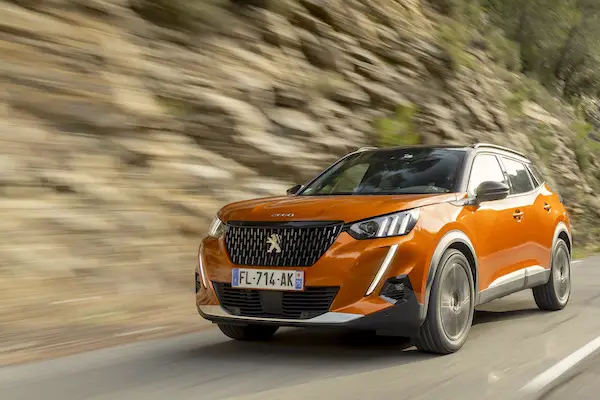 The Peugeot 2008 achieved its first monthly top spot in October.
The Peugeot 208 II (-5.2%) remains at the top of the model rankings, but sees its share drop from 5.6% to 5.3%. The Renault Clio V (+1.4%) is catching up and ended the year with less than 2,800 sales. The Peugeot 2008 II (+13.2%) remains in third place and was the best selling car for the first time in October. The Dacia Sandero III has had a historic year, even though it is only one spot above the previous generation, in fourth place. In its first full month of sales in January, it made the Sandero brand the best-selling car overall for the first time, and then the third generation single-handedly took over the market from June to August. The Citroën C3 (+11.7%) fell back one place to 5th place despite a solid result. The Renault Captur II (-3.7%) follows in front of a strong Peugeot 3008 (+11.8%). The Toyota Yaris (-3.4%) is once again the best-selling foreigner (although it is made in France), overtaking a Dacia Duster (+2.6%) back in the Top 10 at #0 and the Renault Twingo (-32.5%) in free fall. The Fiat 500 (+40.3%) moves up seven spots to number two among foreign vehicles, just above a very impressive Tesla Model 3 (+284.6%), which has entered the monthly Top 10 five times, reaching number seven in August and December. The Renault Arkana (#21) is the best-selling recent launch, entering the Top 10 in September (#7) and November (#10). Also of note is the Dacia Spring (#36), which reached a record #6 in November, the Opel Mokka (#68), the Toyota Yaris Cross (#82) and the Peugeot 308 III (#94).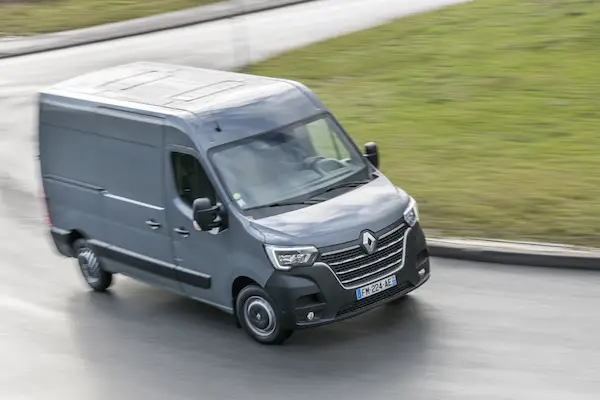 The Renault Master will be the best-selling commercial vehicle in France in 2021.
The light commercial vehicle market is more dynamic with +7.5% year-on-year to 432,622 sales, remaining the largest in Europe. Renault (+2.4%) remains the market leader but is still lagging behind, with its share falling from 30.3% to 28.8%. Peugeot (+8.8%) and Citroën (+9.3%), on the other hand, slightly outperformed overall growth and improved their share to 17.8% and 15.4% respectively. Fiat (+6.8%) and Ford (+4.4%) complete the Top 5, while Toyota (+46.2%), Opel (+23.1%) and Iveco (+22.2%) show the biggest gains in the Top 10. Suzuki (+131%), Isuzu (+97.4%) and Seat (+73.6%) shine below them. As far as models are concerned, the Renault Master III (-5.8%) and the Renault Trafic (+12.2%) benefit from the transition year of the Renault Kangoo (-13.8%) to take the first two places in the ranking. The Fiat Ducato (+10.7%) gains one position and moves into 4th place, and the Peugeot Expert (+19.2%) gains two positions and moves into 5th place. The Citroën C3 (+69.3%) and the Jumpy (+14.9%) also made it into the Top 10. The Renault Express (15th) was the best-selling new launch of the year, well ahead of the Renault Kangoo III (32nd).
Previous month: France November 2021: Dacia Spring rises to 6th place, market decline eases to -3.2%.
Previous year: France 2020: Peugeot 208 II wins its first victory, Renault Zoe #9 in a market down -25.5% for the lowest volume in 45 years.
Two years ago: France 2019: 6th consecutive increase (+1.9%) for a market at its highest in 9 years, Peugeot 208 I leads the transition year
The Top 55 all makes and the Top 150 models of December 2021 are available below.
The top 65 brands, top 150 models, top 30 LCV brands, and top 100 LCV models for the year 2021 compared to the year 2020 figures below.